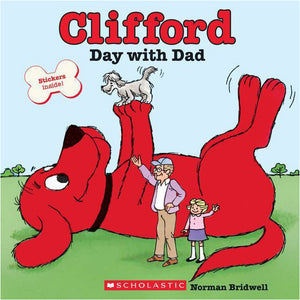 This classic Clifford book features full color illustrations and an engaging story for children. In this story, Clifford visits his dad in the country. They spend the day together fetching, digging, and playing.
Features a full page of stickers!
Author: Norman Bridwell
Format: paperback
Number of Pages: 32
Dimensions: 8" x 8"
Age Range: 4 - 6
Click here for more Clifford books!