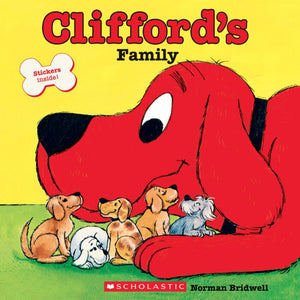 Clifford loves and misses his family, so Emily Elizabeth decides to take him to visit his mother, father, and siblings! Clifford shows respect for his family by making time to see them.
Features a full page of stickers!
Author: Norman Bridwell
Format: paperback
Number of Pages: 32
Dimensions: 8" x 8"
Age Range: 3 - 7
Click here for more Clifford books!