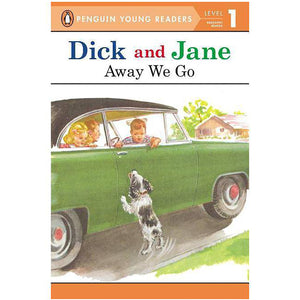 Teach your young children how to read with this easy beginner book - Dick & Jane, Away We Go.
Sally said, "Away we go. Away we go in the car.
Mother and Father. Dick and Jane. Sally and Tim."
Format: paperback
Publication Date: January 19, 2004
Number of Pages: 32
Dimensions: 8.75" x 5.75"