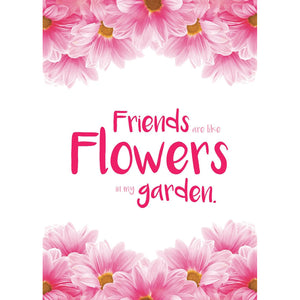 The Friends Flowers Inspirational Mini Tablet 4381 is the perfect pocket-size writing tablet to bring on the go. The cover features bright pink flowers and an inspirational saying. It is excellent for writing notes, reminders and more.
60 lined pages
Dimensions: 3.12" x 4.25"
How I feel about Goods Store/Earl, Pa
I loved the Store and I'm impressed with their on line ordering it was easy their service was fast and accurate.