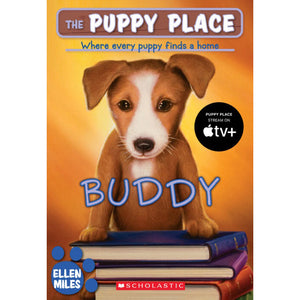 Lizzie and Charles Peterson are great with puppies. They dream of someday having one of their own, but their mom is not ready for them to take one on full time. Right now, the Peterson family takes in puppies to help them find a new home.
Lizzie helps out at a local dog shelter and the newest arrival, Skipper, has just had three newborn pups! The Petersons decide to foster all four dogs. Can they find the right home for all of them, and can Mrs. Peterson resist even these adorable pups?
Series: The Puppy Place (volume 5)
Author: Ellen Miles
Format: paperback
Number of Pages: 96
Dimensions: 5.25" x 7.5"
Age Range: 7 - 10
Click here for more books from The Puppy Place!