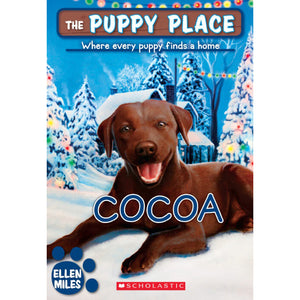 Cocoa, a large chocolate lab puppy, accidentally knocks over her elderly owner! Charles tries to convince his parents to foster this dog. Can the Petersons handle Cocoa's high energy and excitable behavior? Charles thinks that Cocoa will learn to calm down so they can find her the perfect home.
Series: The Puppy Place (volume 25)
Author: Ellen Miles
Format: paperback
Number of Pages: 96
Dimensions: 5.25" x 7.5"
Age Range: 7 - 10
Click here for more books from The Puppy Place!