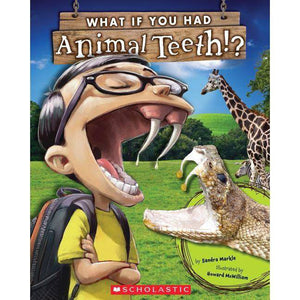 This book takes children on a fun, informative, and imaginative journey of what life would be like if their front teeth were replaced by those of an animal. Featuring a dozen different animals, this book shares information on how each animal's teeth are designed for their survival. At the end of the book, children will learn why their own teeth are just right for them, with a friendly reminder to take good care of them.
Author: Howard McWilliam, Sandra Markle
Format: paperback
Number of Pages: 32
Dimensions: 8" x 10"